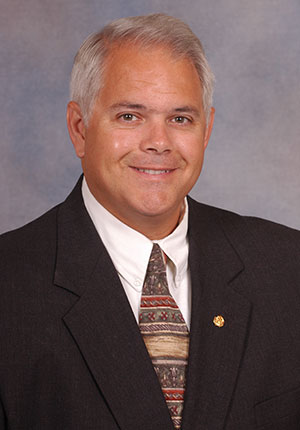 Keith Kinney
Keith brings a broad spectrum of business experience to his clients. Keith, a graduate of the University of Southern Indiana with a degree in Management, spent 26 years in the Information Technology field. Since switching carriers in 2004 Keith has been very successful in helping his client's buy, sell, lease and invest in commercial real estate. After 10 years at Woodward Commercial Realty Keith decided to venture out on his own and opened Kinney Realty & Development, LLC in May of 2014.
Keith is affiliated professionally with ICSC (International Council of Shopping Centers), NAR (National Association of Realtors), and ICBR (Indiana Commercial Board of Realtors).
What's Keith's clients have to say?
"Thank you for all the time and effort you put in for us and finding us a good location. We know that it is your job but you have been exceptional. We deal with people constantly that have to be reminded on a daily basis to do their duty. You were completely on the ball and we greatly appreciated it."
Keith and his wife, Debbie, are both Evansville natives. Debbie is a nurse practitioner at the Deaconess Clinic. Keith is active at McCutchanville Community Church serving on various Committees' as well as singing in the choir.
Keith is also active in masonry and is a Past Master of the Daylight Lodge #752, is a 33 degree Scottish Rite Mason and a Shriner.
When Keith is not spending time with his family or other activities he enjoys collecting and restoring antique tractors, steam or gas engines, and other machinery.
Property Types
All Property Types
Professional Organizations
ICSC
Professional Licenses
Real Estate Brokerage
Specializations
Built-To-Suit
Business Brokerage
Buyer Representation
Leasing
Sale/Leaseback
Real Estate Licenses
Indiana Real Estate License: RC5100151
Education
Bachelor, Management
University of Southern Indiana 1991